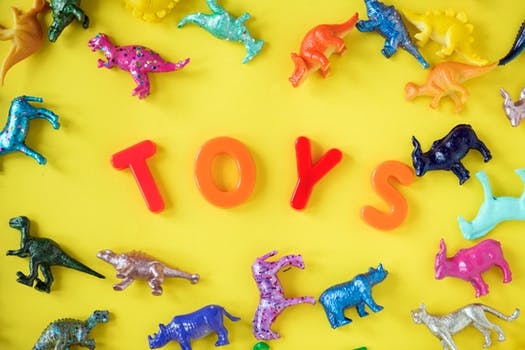 Am I regressing and what am I doing with a toy?
O.K., you are wondering how this could be from an old handicapped guy who is old enough to collect social security.  What could I be doing playing with toys?  Well, I am not exactly playing with the toys.
The kids of cousins
We have cousins and the cousins have children, and these children, who we love and adore, play with toys, which means we are buying toys.  Now, most toys today are not Ragady Ann and Andy.  They are battery driven techno-toys.
Power toys
This means you are buying batteries and figuring out how these things are supposed to work.  Now, because you do not want to rip everything apart before the child and the child's parents even see the toy, you do not open all the bags that come with the toy.  Unfortunately for you, this often means you do not open the bag that has the instruction manual.  Therefore, you must figure out what you are supposed to do to get the toy to work without any guidance whatsoever.
Divine Inspiration
Assuming you do not have divine inspiration, you will likely be as befuddled and confused as I was.  The toy in question is the Crayola Touchup Tracing Pro toy.  Since you are trying not to open the bag, with the instructions, you will try to take some solace in the name of the toy.  Since this a tracing toy, you will look for the tracing paper, but lo and behold you will not find any.  Instead, you will see drawings on paper that might be traced.  It might be a good idea to get some paper.
A bright light
Now for the hard part, this toy has a light.  It takes three AA batteries, but of course it does not come with batteries.  Either you have to buy new batteries for the toy or you have to be lucky like I was and happen to have a package of new batteries.
It's all screwed up
You might think now I just pop in the batteries and I am set. You would of course, be wrong, because there are two tiny little screws that hold the battery compartment closed.  At first, I thought it would be necessary to get a tiny little screwdriver.  This would be a major undertaking for me since I am a bedridden paraplegic in bed.
Stubby to the rescue
I keep an Irwin stubby screwdriver with me on the eating table in front of me.  This screwdriver has eight big bits.  Fortunately, to my surprise, the smaller Phillips head screwdriver bit actually fit the small screws on the toy.
Bedridden again
Of course, I am in bed and even with a screwdriver bit that fits, I needed to contort my body in order to unscrew the battery compartment. Fortunately, the screws were held in place by a washer and did not roll away on the floor.
Put in the batteries
I inserted the three batteries and then closed and screwed shut the battery compartment.  This is actually better than most toys where the screws would be rolling away on the floor.  However, this is still difficult for a handicapped person who is nearly flat on his back in bed.  But then the things we will do for family.